News
A Time of Celebration: Leigh Vitols 10-Year Anniversary
2018-12-28 | by Gene Reynolds
The end of the year was a time of celebration for our CPA firm. We enjoyed celebrating Christmas, the completion of 2018, and the start of a new year. It was also a time to celebrate a milestone for one of our most valuable team members.
Our team gathered together on Wednesday evening, December 26, to both celebrate and thank Leigh Vitols on her 10-year anniversary with the firm.
Leigh is a treasure. She started working with us 10 years ago performing bookkeeping and administrative tasks. She has been promoted over and over again, assuming even greater responsibility for serving our clients.
She is now a client service manager with the firm. Every day she applies her great technical and people skills so beautifully in serving the clients that we are privileged to serve.
Please join all of us as we thank her for not only what she does, but for being the incredible person that she is. We are so blessed and privileged to call her our co-worker and friend.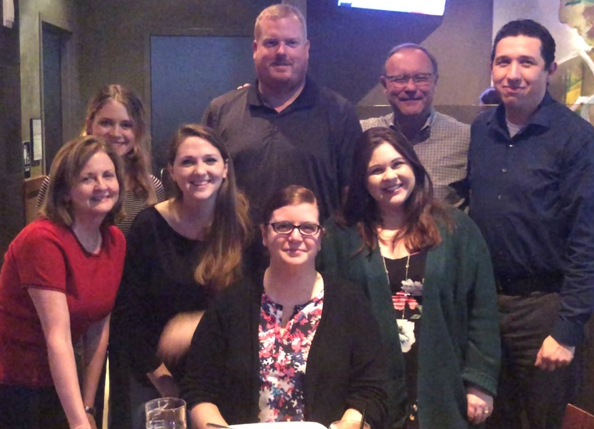 About the Author
Gene Reynolds
Gene is the Founder and President of Reynolds and Associates, a Houston-based CPA Firm. He has spent 42 years helping Houston entrepreneurs navigate their enterprises thru both calm and stormy waters.