News
Merry Christmas and Happy New Year From Our CPA Firm!
2020-12-24 | by Gene Reynolds
As we conclude 2020, we want to take the time to thank our valued clients throughout Houston and in the Heights for continuing to rely on our CPA firm to support your business.
Together, we navigated multiple challenges this year. We supported business continuity, helped clients with tax filings during a most-unusual tax season, and worked together to complete PPP loan applications.
I am exceptionally proud of our team for finding new solutions to solve new challenges for our clients. We took time to celebrate and reflect on our accomplishments during a white elephant gift exchange at our office in December.
Thank you to Daniel Garcia, Patti Polk, L'Rissa Padrezas, Leigh Vitols, and Krista McCall for your unwavering commitment to our clients this year.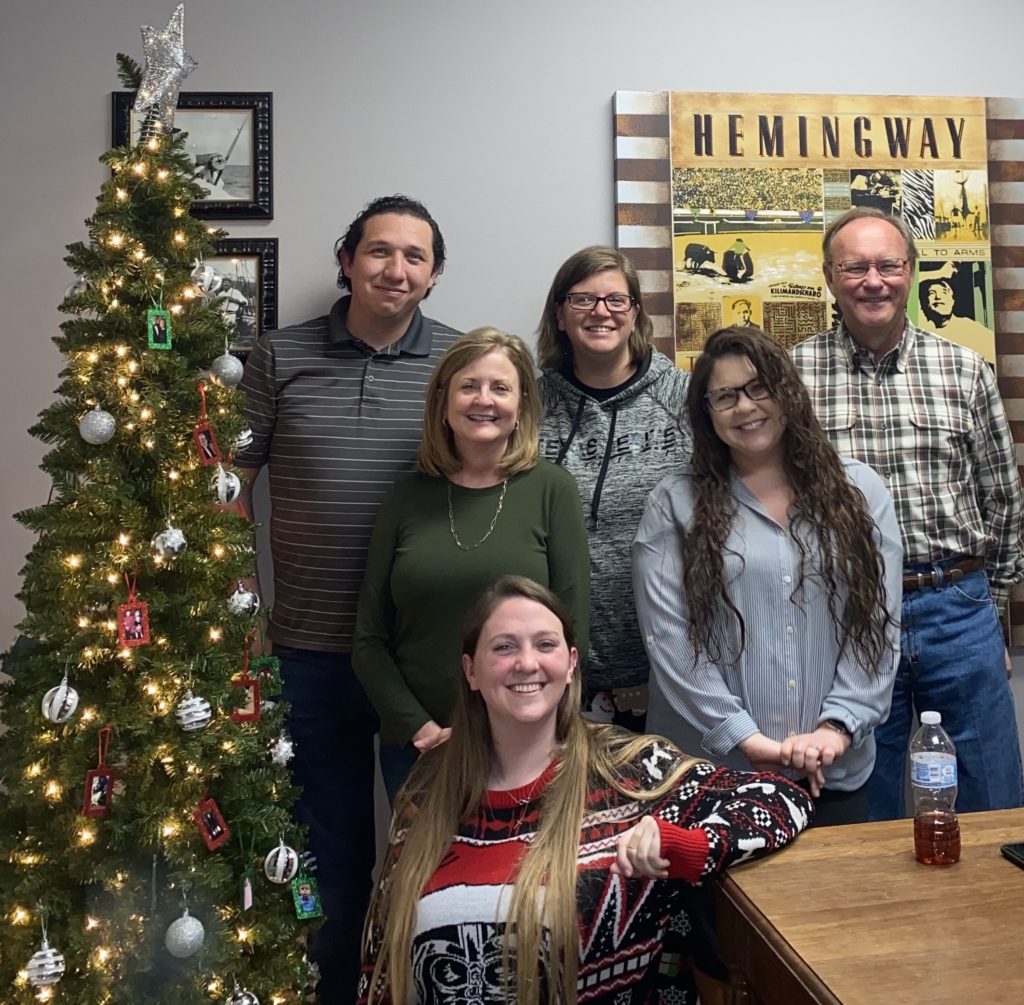 Proud of Our Accomplishments in 2020
This year, our Houston CPA firm achieved many individual successes. We are proud to support our clients, the Houston business community, and our local communities in various ways.
– Daniel Garcia and L'Rissa Padrezas are now both certified advisors on the Xero accounting software platform! Xero is a similar software platform to QuickBooks. In 2021, we will be spending time working with our clients and new clients on how to decide which platform is best-suited for your business.
– I was honored to continue serving the Greater Heights Chamber of Commerce for the 2020-2021 period. I am serving in the Vice Chair role on the Board of Directors. We collectively govern the Greater Heights Area Chamber of Commerce and are responsible for all policy-making decisions. I appreciate the opportunity to support the business community in Heights during this challenging post-pandemic period.
– Our entire team does a great job of supporting our local communities throughout the year. Daniel Garcia is continuing to serve the Friends of CountyPets (FOCP) organization as Treasurer. It's a wonderful opportunity for Daniel to apply his expertise for a worthy cause that supports pets throughout Houston.
As 2020 draws to a close, I look forward to seeing how our CPA firm continues to grow and support new needs for our clients. We appreciate each of you. Thank you for your continued business.
Merry Christmas and Happy New Year!
– Gene Reynolds, CPA, founder and president
About the Author
Gene Reynolds
Gene is the Founder and President of Reynolds and Associates, a Houston-based CPA Firm. He has spent 42 years helping Houston entrepreneurs navigate their enterprises thru both calm and stormy waters.