News
Accounting for Manufacturing Companies: When Should Your Company Migrate to QuickBooks?
2017-07-21 | by Gene Reynolds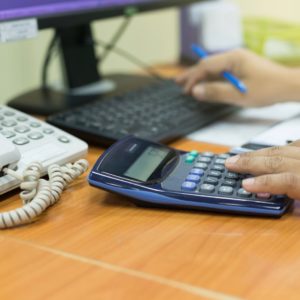 Manufacturing companies face a unique set of accounting challenges keeping track of inventory, accurately recording transactions, and generating reports based on their activity.
That's why many manufacturing companies need to think about the most user-friendly and accurate method to handle their accounting needs.
If your company currently uses a platform besides QuickBooks, you should consider making the switch. Here is the process for deciding when you should migrate to QuickBooks, which Reynolds and Associates specializes in for our clients.
Why Should You Consider Migrating to QuickBooks?
First, QuickBooks is beneficial to manufacturing companies because the user-friendly accounting software helps users who may not have an extensive background or education in accounting to understand the flow and importance of financial upkeep.
For instance, the QB Desktop product includes a useful "home screen" tool that shows users how to record income, expenses, and payroll and how each process integrates with the others.
Other accounting software is not as user-friendly and requires countless hours learning how to use the software before implementation. Conversely, Intuit developed the QuickBooks software to be as understandable as possible for users who lack bookkeeping and accounting knowledge.
QuickBooks is also beneficial to manufacturing companies with multiple locations or owners who want to access their company books from virtually anywhere through QB Online. QB Online has a different look and feel than QB Desktop, but QB Online retains the user friendliness that separates QB software from other accounting options.
How Do You Know When It's Time to Migrate?
When deciding whether to migrate to QuickBooks, Reynolds and Associates recommends that manufacturing companies conduct an assessment of the amount of traffic going through their current accounting system.
This is because most manufacturing companies start with software that has a robust inventory management system to track the production of goods from raw materials to finished products.
When this process matures to where your company has a reliable system for inventory tracking, you should consider migrating to QuickBooks Enterprise to help your company keep better records as your company grows.
On the other end of the spectrum, if you are starting a manufacturing company, you should set up an inventory management system as soon as possible. Even if your company is only testing products, it is good practice to become familiar with a tracking system that will be used to record transactions as your company makes products. Once the process matures, this will allow you to eventually migrate to QuickBooks.
What are the Challenges of Migrating to QuickBooks?
There are various challenges that each company faces when migrating to QuickBooks. These challenges relate to the previous system used for financial and inventory management purposes.
– Some companies use Microsoft Excel to migrate their lists and company information to QuickBooks. If the lists were created on an older platform, there could be challenges accurately and efficiently transferring the data.
– One significant challenge for larger manufacturing companies moving data is deciding whether to keep their old software as an archive. Then, they would only move their beginning balances to the QB software.
This decision also depends on how much data a larger company wants in their new software and whether the company will complete the migration in-house or will budget for a third party to assist with the migration.
– Once your company migrates to QB Desktop or QB Online, there is a post-implementation challenge. You should ensure that all of the data you intended to be in the new QB software is actually in the system.
The best way to check the migrated data is to run a report on your old system and compare that to a report on the new system to determine if there are differences. This verification step is very important, as you do not want to start working with data on the new QuickBooks system that is already incorrect.

If you believe it's time for your manufacturing company to migrate to QuickBooks or if you have further questions about how the process affects your company,  please contact our Reynolds and Associates team to discuss your specific accounting needs.
About the Author
Gene Reynolds
Gene is the Founder and President of Reynolds and Associates, a Houston-based CPA Firm. He has spent 42 years helping Houston entrepreneurs navigate their enterprises thru both calm and stormy waters.