News
Annual Chairman's Gala
2022-09-15 | by Gene Reynolds
The joyful night began by honoring Mr. Gene Reynolds, the Chairman, with a mixer of martinis and cocktails before attending the big event! This year, the annual Chairman's Gala crafted by the Greater Heights Area Chamber of Commerce focused on the theme of Shaken, Not Stirred, offering a James Bond feel. This night was filled with black ties, formal attire, dancing, charitable auctions, and much more for many area businesses or chamber members.
Some of the articles at the silent auction included Prada sunglasses, a fishing tour for 2, Astros tickets, bottles of wine, gift cards, and other exciting experiences. The event continued until 11:00 PM and conducted a live auction where a large wagon filled with assorted alcoholic beverages and spirits. All proceeds collected from this event help benefit the Greater Heights Chamber for future endeavors.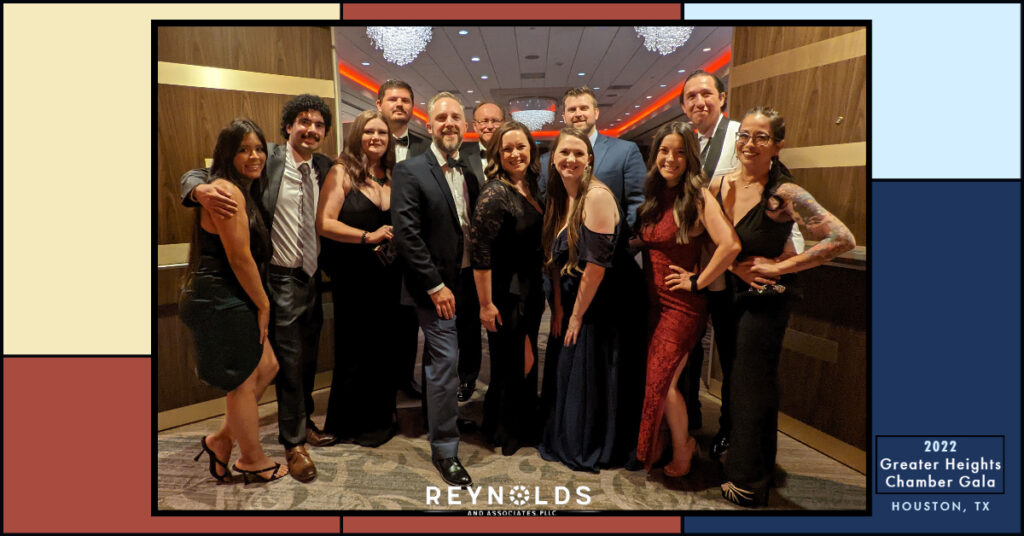 Mr. Gene Reynolds, CPA, acts as the current Chairman for the Greater Heights Area Chamber of Commerce in Houston, Texas, and has been a strong advocate for joining the chamber for many years. Each year, Reynolds & Associates serve as active chamber members by participating in committees, attending networking events, and helping contribute to their annual Gala. L'Rissa, our Senior Associate, served on the Gala committee and helped coordinate the silent auction held during the Gala this year.
Social Account Follow:
: Heights Chamber LinkedIn
: Heights Chamber Facebook
: Reynolds & Associates LinkedIn
: Reynolds & Associates Facebook
About the Author
Gene Reynolds
Gene is the Founder and President of Reynolds and Associates, a Houston-based CPA Firm. He has spent 42 years helping Houston entrepreneurs navigate their enterprises thru both calm and stormy waters.