News
Heights Chamber 2022 Scholarship Award
2022-05-03 | by Gene Reynolds
Our commitment to the Greater Heights Area Chamber of Commerce's annual scholarship program allows our CPA firm to contribute to the scholastic future of a deserving high school senior in our area. Donating to the program is one of the annual highlights for everyone on the team. Scholarships range in amounts and help the graduating students with the upcoming College semester expenses.
This year, we had the opportunity to provide a scholarship for Heidy Nunez, a graduating senior from Waltrip High School.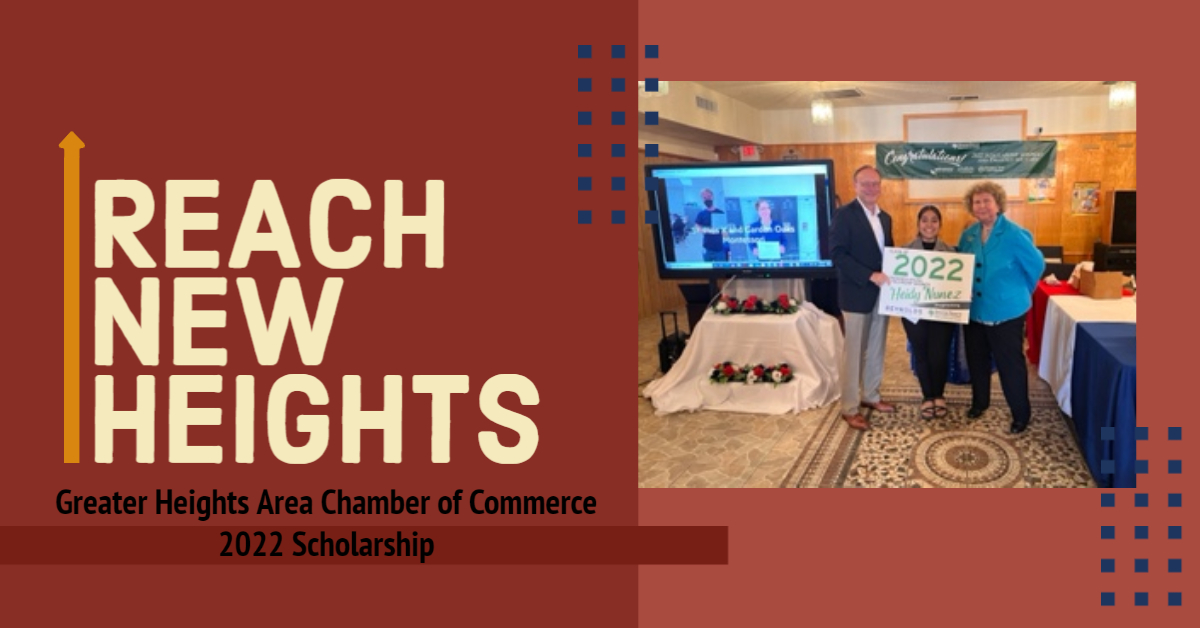 We look forward to seeing what's next for Ms. Nunez on her college journey and all of the Greater Heights Scholarship recipients. We wish the entire Class of 2022 the best of luck in their future endeavors.
We remain committed to supporting our local business community growth through our involvement with the Heights' chamber. The scholarship award is one of those ways, including networking events, business luncheons, and more. Small businesses are a vital part of the local community in the Heights, and everyone has faced challenges during these past years. We are proud to help service many members and individuals' accounting, tax, or business needs within the Greater Houston area.
To connect with our team, or inquire about service options, contact us today to discuss how we can support your business. We look forward to helping you grow.
For individuals looking to learn about how the Greater Heights Chamber can be a valuable resource to small business owners, visit their site at www.heightschamber.org.
About the Author
Gene Reynolds
Gene is the Founder and President of Reynolds and Associates, a Houston-based CPA Firm. He has spent 42 years helping Houston entrepreneurs navigate their enterprises thru both calm and stormy waters.