News
Heights Chamber 2019 Education Luncheon: Leaders and Olympian
2019-06-04 | by Gene Reynolds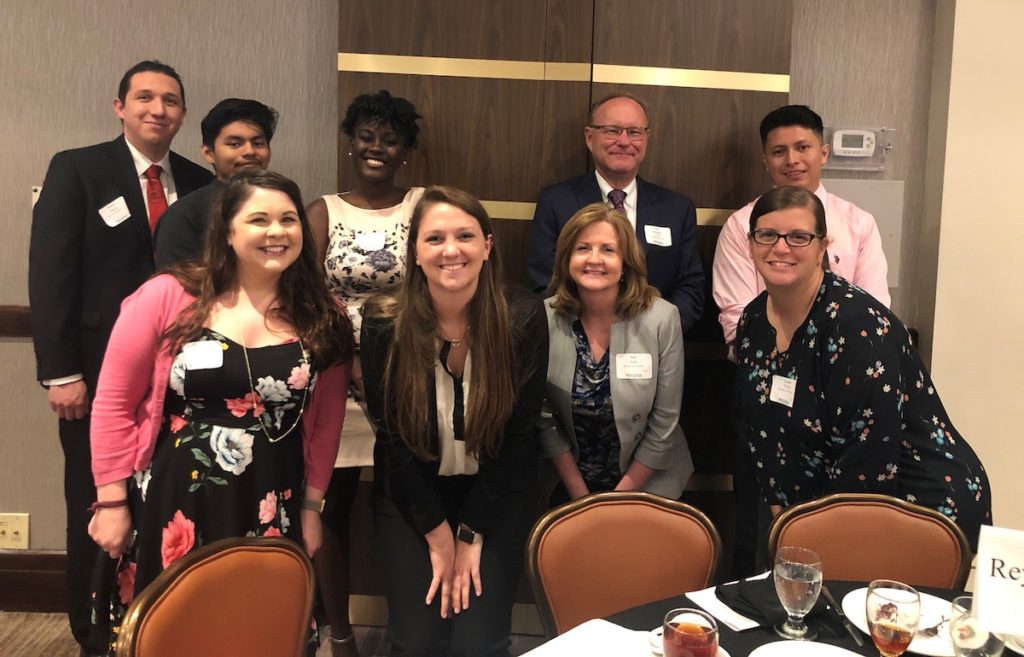 The Reynolds and Associates team had the privilege of attending the 2019 Education Luncheon hosted by the Greater Heights Area Chamber of Commerce on May 21.
This annual event is important to our CPA firm because of the opportunity to recognize future and current leaders who are making a difference in the Houston area.
Two future leaders that we met are this year's Chamber scholarship winners Juan Parra-Linares and Tren'kell Reeves from Northside High School. We also met current leader Erick Herrera, who was named the Teacher of the Year for his work at Houston Heights High School.
All three leaders are pictured above with our team at the Education Luncheon. Congratulations!
An Inspiring Message from Olympic Medalist Jonathan Horton
The keynote address for this year's Education Luncheon was delivered by two-time Olympic medalist Jonathan Horton.
Jonathan is a world champion gymnast who won Silver and Bronze medals at the 2008 Olympics in Beijing. During his keynote address, Jonathan spoke about perseverance and the many disappointments he faced on his journey to winning at the Olympics.
Our team was very encouraged by Jonathan's message. We also know that it had a positive impact on the future and current leaders gathered in the room for this year's luncheon.
Since the inception of the scholarship program, the Greater Heights Area Chamber of Commerce has awarded scholarships representing over $350,000. We are already looking forward to next year's luncheon to meet the next leaders who will add to the amazing legacy of this program.
About the Author
Gene Reynolds
Gene is the Founder and President of Reynolds and Associates, a Houston-based CPA Firm. He has spent 42 years helping Houston entrepreneurs navigate their enterprises thru both calm and stormy waters.