News
What Our Houston CPA Firm Wants to Know About You
2017-02-21 | by Gene Reynolds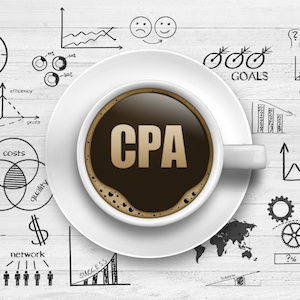 Since 2003, our Houston CPA firm has partnered with a variety of startups, small businesses, and thriving companies.
Rather than talking about us, we'd love to mention a few things we encourage our potential clients to share during our initial conversations.
For any business owners who are searching for tax services, business accounting services, or succession planning, here are a few things we need to know to get started.
What is Your Business Model and Structure?
We first want to learn about your business model and industry. Understanding if you're in the manufacturing, retail, or service industry, can help determine which accounting system would best suit your needs and which services you might require from our Houston CPA firm.
At Reynolds and Associates, we invest our time to learn about your business and strive to be an extension of your team.
We don't need to know all of the details at the beginning but do need to know what business structure you have so we can determine how records should be kept and which tax forms to use.
Common business structures include:
A

sole proprietorship

which has one owner who's liable for all financial obligations.
A

partnership

which has two or more owners who share profits and losses but are individually responsible for all financial obligations unless organized as a limited partnership where liability can be limited.

A

corporation ("C corp")

which is a legal entity that's created to conduct business and allows owners to avoid personal liability.

An

S corporation ("S corp")

which is an IRS tax election entity that's created to avoid double taxation at the corporate and personal levels.

A

limited liability company (LLC)

which allows owners to take advantage of the benefits of both a corporation and partnership.
What Are Your Numbers?   


Things like your revenue, expenses, and cash flow for the past two years will help us determine if you need to partner with an accounting firm full-time or just need one at the end of the year to file taxes. Common reports requested from accounting firms include a balance sheet, profit and loss (also known as the income statement), and statement of cash flow.
We can certainly be flexible with your budget but want to make sure our Houston CPA firm is the right fit for your company long term.
Particularly with startups, we want to know what your working capital is and how long it will take for you to be profitable so we can identify what you'll need in the future and create a plan for stable growth.
What Are Your Business Plans?
If you want to expand the number of locations you have, we can help you find a point-of-sale system and create a workable budget.
If you want to grow your revenue, we'll be responsive to your needs and work with you to create a plan for achieving whatever financial goals you set.
And if you're ready to retire and want to pass your business to the next generation, we can help with succession planning too.
We take pride in our ability to be both analytical and personable and look forward to learning about and helping your business.
About the Author
Gene Reynolds
Gene is the Founder and President of Reynolds and Associates, a Houston-based CPA Firm. He has spent 42 years helping Houston entrepreneurs navigate their enterprises thru both calm and stormy waters.