News
How to Choose a Trustworthy CPA Firm for Your Small Business
2018-05-15 | by Gene Reynolds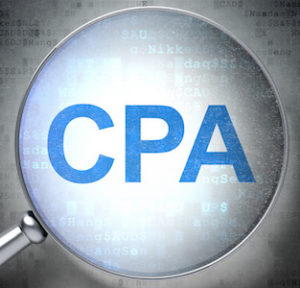 Small business owners and managers face intense pressure to succeed on a daily basis. Are you serving your customers? Are your employees properly trained to perform their tasks? Are there changes in your industry that you need to be aware of? And, most importantly, what is your financial position?
According to a recent report by BusinessInsider.com, the number one reason why small businesses fail is because they experience cash flow problems.
At Reynolds and Associates, we do not want the same outcome for your small business. We want to see your business thrive and find success in your industry. That's why we believe it is essential to know how to choose a trustworthy CPA firm for your small business.
To know how to choose the right CPA firm to support your business, consider taking the following actions during each phase of your search for a trustworthy partner.
Research Phase: What Should You Look For?
Many small business owners do not feel they have time to do extensive research on CPA firms to find the best fit. We believe this phase is vital, though, to ensure that you do not jump into a poor relationship that could be costly for your business.
Consider taking these actions at the start of your search for the best accounting partner:
Start by researching local CPA firms before considering a larger national firm.
Research prospective CPA firms online and in published journals.
Talk to other small businesses about their CPA firm and whether they have a good relationship.
Use your networking resources to gather details on prospective CPA firms.
Find out the education or training background of the individual CPAs in the firm.
Discussions Phase: What Should You Look For?
Once you narrow down your list of prospective CPA firms to work with your small business, make a checklist of the information that you need to confirm.
This process should start with evaluating the needs of your business. This phase should also include determining the values and standards that you expect from a CPA firm. Then, talk to each prospective CPA firm to evaluate whether they align with your needs and values.
Does the CPA firm have a good history of serving clients?
Are there past incidents where the CPA firm has failed to serve their clients?
What type of clients does the CPA firm currently have?
Does the size of the CPA firm align with the size of your small business?
Does the CPA firm serve basic needs such as bookkeeping, tax prep, and audit support?
Does the CPA firm serve advanced needs to help your business grow?
Does the CPA firm understand the level of my needs?
Depending on the size and maturity of your small business, you may only need basic services. However, if you are looking for a trustworthy CPA to help your small business grow, then you need to consider a qualified firm that can handle more advanced financial situations.
Ongoing Phase: What Should You Look For?
Once you select and begin working with a CPA firm, you should continue to evaluate the relationship. Specifically, you should monitor whether the firm is serving your needs, is applying correct accounting principles to
Are the individual CPAs accessible and available if issues arise?
Is the CPA firm knowledgeable about my specific issues and needs?
Are the answers from my CPA firm consistent with best practices that I researched?
Does my CPA firm have my best interest in mind, or are they not focused on my business?
Does my CPA firm ensure that taxes and other financial documents are filed on time?
If the answers to some of these questions are "no" or "I'm not sure," then it may be time to evaluate whether your CPA firm is meeting the financial needs of your business.
Reynolds & Associates Can Support Your Small Business
Reynolds & Associates is proud of our track record supporting small businesses. Our CPA firm takes the time to understand the individual needs of our clients to provide relevant and reliable accounting services.
Whether your small business needs accounting and bookkeeping services, audit support, financial analysis, QuickBooks Pro set-up, or Succession Planning, we will tailor our offering to support your business.
We invite you to learn more about our CPA firm and our team, including our in-house Certified QuickBooks ProAdvisor, Brooke Brown. We believe that you will find us a trustworthy CPA firm to work with your small business.
About the Author
Gene Reynolds
Gene is the Founder and President of Reynolds and Associates, a Houston-based CPA Firm. He has spent 42 years helping Houston entrepreneurs navigate their enterprises thru both calm and stormy waters.