News
5 Tips to Set a Security Budget for Your Small Business
2018-04-05 | by Gene Reynolds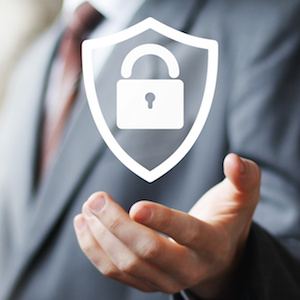 Cybersecurity was a major issue for businesses in 2017, and continues to be an issue in 2018, specifically the Equifax security breach in September. With security threats and breaches becoming more prevalent as technology grows, businesses need to be more proactive protecting their financial records.
Small businesses are especially vulnerable to threats without big budgets and access to high-level cybersecurity consultants. So, how should you set a security budget for your small business?
Decide on the Size of Your Security Pie
In 2016, the SANS Institute released an important report on security spending that compared budgetary trends across industries and size of businesses. You should apply the following conclusions to your business to help determine the security pie for your business.
Small businesses are spending 6-7 percent of their budget on security.
By industry, the leading spenders are financial services providers (10-12 percent of their budget).
By industry, the lowest spenders are in the Education industry (1-3 percent of their budget).
If your business is not in financial services or education, you likely fall in the middle of the range between 1-12 percent. This places you at the small business average of 6-7 percent. Now, how should you divide the security pie to ensure that your company is protected?
The 5 Most Important Pieces of the Pie for Your Security Budget
The SANS Report found that small businesses are focused on prevention first and response second. That matches our recommendation to be proactive protecting your business before there is a threat so that you can be prepared if there is a threat.
Consider setting your budget in accordance with the five most important elements of a strong defense for your company. These are ranked in order of security spending by companies responding to the SANS inquiry.
1. Protection and Prevention Are Most Important
What's the best way to prevent a security threat from affecting your company? Build the strongest wall to protect your systems and important records. That means constantly updating security software and learning about the latest threats to ensure that your company can withstand an attack.
2. Detection and Response Will Keep You Operable
In the event that there is an intrusion, you need reliable systems that will detect a violation and quickly move your system into a responsive action.
Think about what happened to Equifax. Their 2017 security breach lasted more than two months from mid-May through July. That could be devastating to a small business. Make sure your systems are ready to act quickly to prevent widespread losses.
3. Compliance and Audits are Necessary Functions
After assigning a security budget to proactive and reactive measures, you should ensure that your systems comply with the latest security requirements for your industry and conduct routine audits of your systems. This is especially important if you conduct business online to ensure that customer or vendor information is protected using the latest data encryption.
4. Risk Reduction Will Protect Your Future
The fourth major area for security spending is minimizing your exposure to risk. According to the SANS report, there are a "growing number of breaches getting past defensive, protective technologies."
A proactive and reactive approach — along with regular audits of your system — should reduce your exposure. However, if you are still concerned about security issues, consider partnering with a company such as SecureAuth that reduces your security risk by implementing a "layered approach to security."
5. Train Your Staff and Users
It is important that your team is educated on the latest security issues so that they can contribute to a secure work environment in your company. Operating on a small business budget, though, it would be challenging to send your employees and contractors to a seminar or training session. Consider other options such as bringing in a security consultant for a half-day meeting with your team to review internal procedures.
How Can Reynolds Support Your Small Business?
Our CPA firm is committed to protecting our client's sensitive financial data. We are also vigilant about compliance issues affecting our clients. We can work with your budget and company structure to help formulate the best plan to protect your information.
Our team is prepared to discuss a security budget for your small business. Contact Reynolds and Associates today to discuss your needs and how we can provide accounting support for your company.
About the Author
Gene Reynolds
Gene is the Founder and President of Reynolds and Associates, a Houston-based CPA Firm. He has spent 42 years helping Houston entrepreneurs navigate their enterprises thru both calm and stormy waters.