News
International Quilt Market: Gene Reynolds Presents on Tax Issues for Entrepreneurs
2019-11-13 | by Gene Reynolds
Reynolds & Associates president Gene Reynolds and senior associate Daniel Garcia gave an important presentation to entrepreneurs and small business owners on Saturday morning, October 26, 2019.
Mr. Reynolds and Mr. Garcia discussed tax issues and tax considerations in front of approximately 40 attendees during the "Threads of Success" portion of the 2019 Houston Quilt Market at the George R. Brown Convention Center.
Answers for Important Entrepreneurial Questions
Gene Reynolds has worked directly with entrepreneurs throughout his career, which made this a great opportunity to provide guidance and tips on tax-related issues to a larger audience.
The event consisted of Gene Reynolds and Daniel Garcia presenting on these important topics:
Entity formation.
Things to consider when starting a business.
What differentiates successful vs. unsuccessful start-up business.
Easy financial calculations to help business owners assess their financial health.
Other important tax-related topics.
The presentation was followed by a Q&A session with attendees. Many of the questions from entrepreneurs and small business owners centered on choosing the right entity structure for their business.
During the discussion, we discovered that most of the attendees were classified as sole proprietors. Therefore, their business activity — income, expenses, and revenue — is reflected on their personal tax return. While this is a great start for any new business, there comes a point where business owners need to advance to a business entity choice in order to grow.
Overall, it was an engaging presentation with great questions from attendees about their specific tax, financial, and entity situations. By the end of the event, attendees had the confidence to make informed decisions about issues related to their quilt-related business.
[ VIEW THE FULL PRESENTATION ]
A Significant Event at the Houston Quilt Market
Our CPA firm has a long-standing relationship with the International Quilt Market and Festival, which made Gene Reynolds a natural fit to speak during the first edition of "Threads of Success."
During past editions of the Quilt Market, Mr. Reynolds gave presentations in other settings. This year, the Quilts organization introduced the Threads of Success series to create a designated time for entrepreneurs and small business owners to hear important information about how to grow their quilt-related business.
The presentation was the first in a series of annual presentations. We are confident that Threads of Success will continue to grow and we look forward to returning next year for another presentation.
– If you attended the presentation or if you are an entrepreneur looking for assistance growing your business, consider the Entrepreneur Program offered by our CPA firm. Contact us today to inquire about how we can help your business.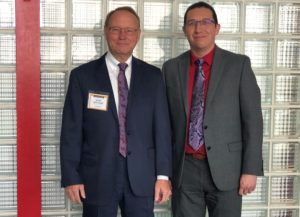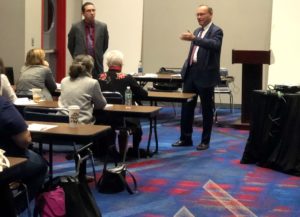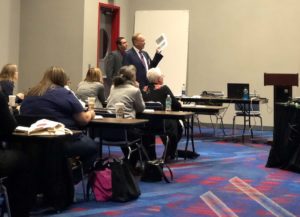 About the Author
Gene Reynolds
Gene is the Founder and President of Reynolds and Associates, a Houston-based CPA Firm. He has spent 42 years helping Houston entrepreneurs navigate their enterprises thru both calm and stormy waters.