News
QuickBooks Point-of-Sale: 7 Signs That Your Retail Company Should Make the Transition
2017-08-21 | by Gene Reynolds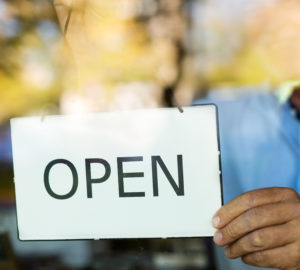 Retail companies come in a variety of shapes and sizes across multiple industries. Yet, the common need for every retail company is a reliable point of sale system and accounting method to accurately record transactions.
QuickBooks Point-of-Sale (POS) is an ideal retail management system often used by companies with a storefront that need to efficiently track and manage their activity. This QuickBooks product is especially beneficial to small businesses seeking an accounting solution or businesses who are in the process of opening a storefront and need a retail management solution.
The question is: how do you know when the right time is to transition to QuickBooks POS? Consider the following seven signs that your retail company is ready to make the transition. You can also reach out to Reynolds and Associates to address your specific retail accounting needs.
7 Signs You Should Transition to QuickBooks POS
QuickBooks POS is ideal for these types of businesses seeking a solution to improve operational efficiency and more accurate retail accounting:
Small independent retailer operating primarily from a physical location with no more than 20 storefronts.

Retailer who is inventory based, as opposed to service based.

A company that uses a manual system/cash register and you are not technically savvy.

A company that uses handwritten receipts or calculators to record transactions.

Your current POS system is out-of-date or requires regular service updates.

Retailer who is concerned about inventory management.

You need a more efficient way to track and leverage customer information.
If your company matches the profile of a retailer that needs to make the transition, then consider the following ways to implement the QuickBooks POS system as a solution for your accounting needs.
How Do You Make the QuickBooks POS Transition?
When you determine that your company should utilize QuickBooks POS, it is highly recommended that you also purchase QuickBooks Financial for best integration between your POS system and accounting software.
Be sure to consult with Intuit or a certified retailer to see which version of QB Financial you should purchase with the POS system for smooth integration.
Then, your company will be able to take advantage of the following features when QuickBooks POS and QB Financial are fully integrated.
QuickBooks POS:
Inventory List

Inventory Quantities and Pricing Info

Inventory Cost Detail

Complete Sales History and Customer History
QuickBooks Financial:
P&L Tracking and Reporting

Inventory Asset Value

Accounts Receivable

Accounts Payable

Bank Balances

Payroll
Why Else Should You Transition to QuickBooks POS?
QuickBooks POS is a dynamic, affordable solution that can be easily integrated into your existing retail processes. There is minimal transition time required. Plus, the benefits are well worth the investment.
One of the key benefits to retailers is an integrated, secure, and EMV chip-ready credit card processing service that handles payment processing and connects directly to your accounting software to record transactions.
QB POS also helps facilitate critical retail tasks such as inventory management, customer management, multi-location management.
When you transition to QuickBooks POS, your retail workflow will also improve by handling tasks such as:
Making Sales

Receiving Inventory

Counting Cash

Preparing Bank Deposits

Totaling and Sorting Credit Card Receipts

Adjusting Customer Charge Account Balances
As a certified QuickBooks ProAdvisor, Reynolds and Associates is prepared to help your retail company get started with QuickBooks POS.
We also provide assistance integrating QB POS and QB Financial to get the best results from this retail management solution and generate accurate reports as efficiently as possible. Please contact our Reynolds and Associates team today to discuss your specific retail accounting needs.
About the Author
Gene Reynolds
Gene is the Founder and President of Reynolds and Associates, a Houston-based CPA Firm. He has spent 42 years helping Houston entrepreneurs navigate their enterprises thru both calm and stormy waters.