News
How to Align your Business Model with QuickBooks
2017-05-31 | by Gene Reynolds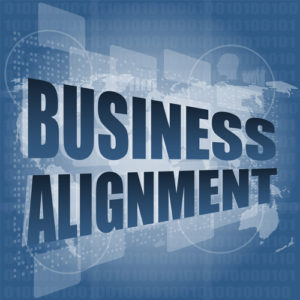 Small to medium size businesses can improve operations when they align their business model to the available QuickBooks versions for accounting purposes.
The great thing about QuickBooks is it can be customized to fit your business. This allows you to keep track of transactions, income, expenses, assets, liabilities, and other accounting measurements within the software for easy access and reporting.
Also, there are many versions of QuickBooks that fit general businesses to industry-specific companies such as retailers and manufacturers. Depending on your industry, you will need to evaluate the pros and cons of each version and define your bookkeeping needs before selecting the best version of QuickBooks to maximize results.
QB Desktop vs. QB Online & more options
For smaller businesses or startups, you should decide whether to use QuickBooks Desktop or QuickBooks Online. The key difference is accessibility.
– QB Desktop, including QB Pro and QB Premier, is the desktop version that includes software downloaded to a designated computer hard drive or server to track all transactions in one location. QB Desktop can only be accessed through that one desktop location, which may be ideal for a small company or sole proprietorship.
The additional benefit is paying a one-time fee for the software. That makes the QB Desktop ideal for smaller or startup companies that want to use this version in the beginning stages of their company.
The drawback is customer support expires after three years, requiring an upgrade to maintain backups and other customer support features of the software.
– QB Online is a cloud-based version of the software that can be accessed virtually anywhere. This is ideal for small to medium sized companies with multiple locations, that need to track data in real-time, or have complex business models.
This model starts at $15/month and increases in price depending on whether your company adds custom elements such as payroll and payments.
There are also more advanced versions of QuickBooks tailored to meet the needs of companies in specific industries. These typically come with a monthly fee to utilize the software.
– QuickBooks Enterprise is suited for manufacturing-type companies with a considerable amount of inventory. These companies use the software to track inventory in real-time, use a barcode scanner to update transactions, track customers and vendors, and manage assets across multiple locations or warehouses.
QB Enterprise is a subscription-based desktop version, but with a hosting service it can be accessed as a cloud-based system for an additional price. QB Enterprise was created for businesses that have outgrown other QB versions and is an industry-specific version of QB Desktop.
The four main industries for which QB Enterprise is tailored include Contractor, Manufacturing & Wholesale, Non-Profit, and Retail. QB Enterprise is similar to a small-medium sized business ERP system and offers features like advanced user permissions that give the company controller the ability to control who sees and manages what company data.
– QuickBooks Point of Sale fits retail companies that operate a physical or digital storefront. These companies use the software for credit card processing, inventory management, and an advanced payment system to record transactions.
What are the Key Deciding Factors in Choosing a QuickBooks Version?
QuickBooks can be used by small to medium sized retailers, manufacturers, construction companies, real estate firms, and other companies that need a cost-efficient accounting method. The key to maximizing your software investment is finding the best tools that align with your business model.
When helping companies decide the best option, Reynolds and Associates considers the company's applicable business needs, such as:
Inventory System

Fixed Assets

Payroll Needs

Method for Recording Transactions

Reporting Needs
Business owners should also ask themselves what their primary needs are from accounting software. Would QuickBooks solve a payroll issue? Or, does your inventory system need to be updated as your company has grown?
After determining primary needs for the software, the best next step for any business owner is to ask how much they are willing to spend their accounting needs. There are many features that can be added to the software purchase, so it is important not to overspend on features that your company does not need.
Aligning your business model with the available QuickBooks software is critical to achieve operational efficiency. For a better understanding of your options or to talk to an accounting expert about your company's specific needs, contact a QB ProAdvisor or a CPA firm like Reynolds and Associates to discuss your unique situation.
About the Author
Gene Reynolds
Gene is the Founder and President of Reynolds and Associates, a Houston-based CPA Firm. He has spent 42 years helping Houston entrepreneurs navigate their enterprises thru both calm and stormy waters.