News
Gene Reynolds: My Way Too Early Predictions on Tax Reform
2017-05-24 | by Gene Reynolds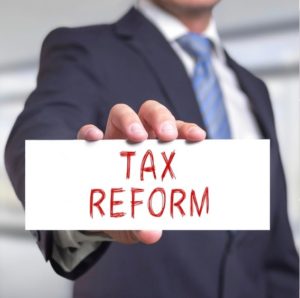 I have been asked by a number of clients what my prediction is for tax reform in 2017.  I guess if we can already be picking the college football national champion to be crowned in 2018 then I can give you my "picks" for the likelihood of the following proposals being enacted into law.
The following list does not include all of the proposals but I will highlight the most important ones.
1. Decrease in the business tax from 35% to 15%. My pick is YES to seeing a significant drop in the business tax rates. But I am going to say more likely to drop to somewhere in the 20% range.
2. A reduction to three tax rates(10%, 25% and 35%) for individuals. My pick is YES to seeing a reduction in the number of tax brackets.
3. Doubling the standard deduction. I say YES to the likelihood that this proposal is passed.
4. Tax relief for child and dependent care expenses. I pick YES to the likelihood we will see an increase in the deductions/credits related to these expenses.
5. Repeal of the 3.8% net investment income tax (enacted as part of Obamacare). I forecast YES to repeal of this tax.
6. Repeal of the estate tax. I pick NO to likelihood of repeal. However, we could see an increase in the exemption.
In addition there has been a recent proposal to repeal Obamacare. My best pick here is that we will see a repeal of the penalties associated with coverage. We will all stay tuned on this one.
Of course along with the likelihood of major tax reform in 2017 begs the question of what will be the effective date of these reforms. My "pick"?  I am going to give this one a "Pick'em". I am certainly hopeful we will see most of these effective in 2017 but let's consider revising our predictions as we get into the summer months before reform season.
About the Author
Gene Reynolds
Gene is the Founder and President of Reynolds and Associates, a Houston-based CPA Firm. He has spent 42 years helping Houston entrepreneurs navigate their enterprises thru both calm and stormy waters.